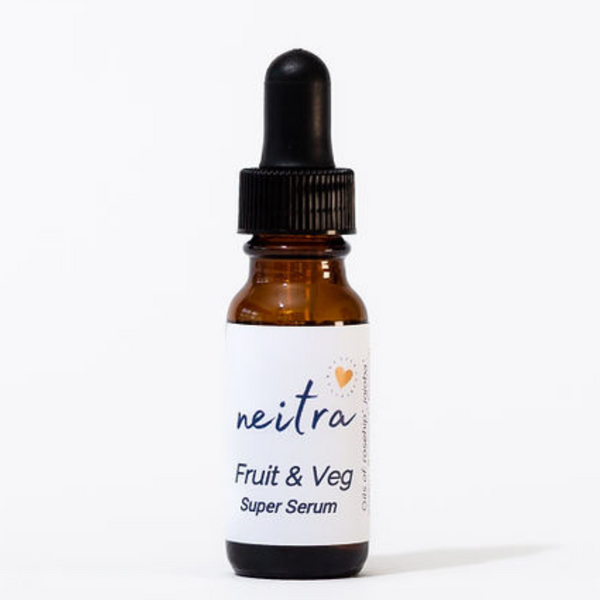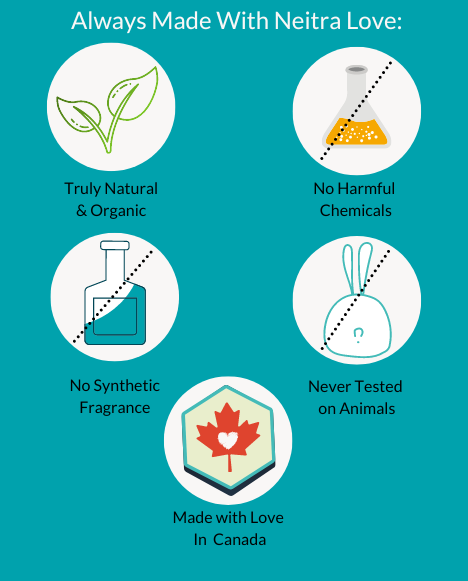 Fruit and Veg Super Serum #neitrafruitveg
Give your skin it's daily dose of fruit & veg.

Discover how easily our Fruit and Veg Super Serum is absorbed and transform your skin today!
Unlock younger-looking skin with this super-powered serum, full of antioxidants and vitamins to nourish, hydrate and protect for a glowing complexion. 
The Power of Fruit & Veg on your Skin:
Rosehip Oil: Hydrating, moisturizing and helps boost collagen formation.
Jojoba: Moisturizing and antioxidant - closest to your own skin's natural sebum.
Argan Oil: Helps soothe rosacea and psoriasis.

Also has anti-aging effects.
Flaxseed Oil: Antioxidant properties and helps prevent fine lines and wrinkles.
Raspberry Seed Oil: Boosts collagen for firmer skin and fights age spots and wrinkles.
Broccoli Seed Oil: Promotes smooth, youthful looking skin and fights free radical damage.

Cranberry seed Oil: Highly concentrated antioxidants and helps smooth fine lines for a more hydrated, youthful appearance.

Carrot Seed Oil: Anti-inflammatory properties and rejuvenating for aging skin.
Ingredients: Oils of rosehip (Rosa Canina)*, jojoba (Simmondsia chinensis)*, argan (Argania spinosa)*, flaxseed (Linum usitatissimum)*, raspberry seed (Rubus idaeus), broccoli seed (Brassica oleracea), cranberry seed (Vaccinium macrocarpon) and carrot seed (Daucus carota) essential oil and always made with Neitra Love!  (*certified organic)

Free from synthetic ingredients, chemical fillers, binders and stabilizers. Intentionally sized to be used in an expected time of 2 - 9 months. The recommended shelf life of Fruit and Veg is 9 months.