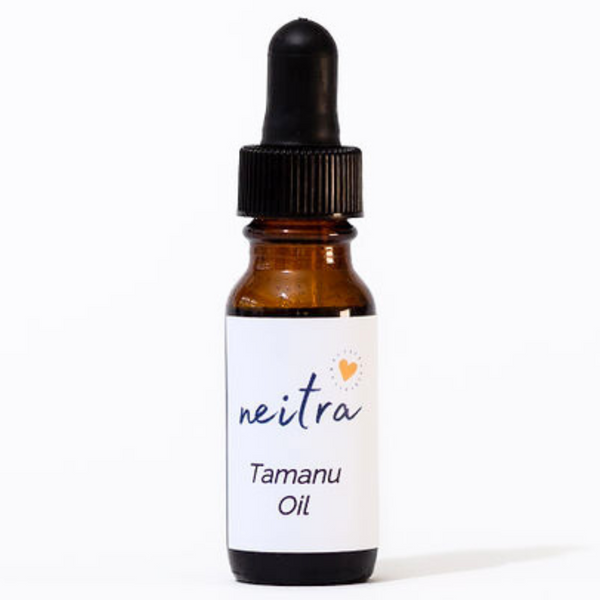 Tamanu Oil #neitratamanu
Do you Tamanu?
Nicknamed God's tree, the Tamanu Nut tree produces an incredible oil with some of the most skin regenerative properties in the world.
Known as a "miracle oil" among the natives of the Pacific Islands, it's always been a key ingredient in our Face and Belly Serum and now we're making it available on it's own.





Use a few drops directly on the skin to soothe "trouble spots" or add a drop or two to your favourite serum to boost your regular regime.





It may sound new, but you should Tamanu!



Ingredients: Organic Tamanu (Calophyllum inophyllum) nut oil...that's it!  
Free from synthetic ingredients, chemical fillers, binders and stabilizers. Intentionally sized to be used in an expected time of 2 - 12 months. The recommended shelf life of Tamanu Oil is 6 months.