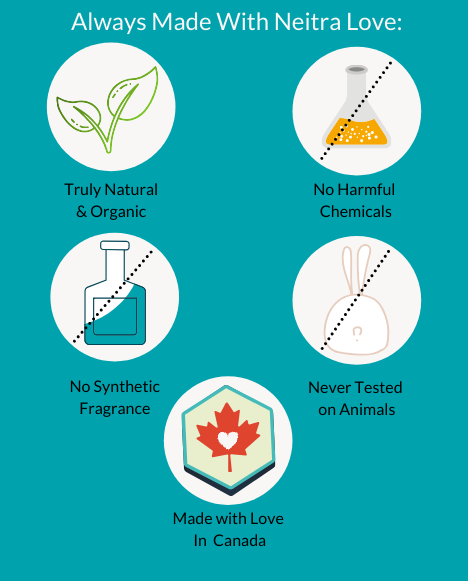 Neitra's Thieves Oil Blend #neitrathieves
Our Thieves Oil blend is a natural powerhouse.
Used for centuries as mankind's first "medicines" essential oils have incredible antibacterial, antiseptic, antiviral properties and are some of the strongest "germ fighting" ingredients on earth.



This signature blend is a nod to history and a unique concoction in it's own right.  Diffuse in your home, create a spray to clean surfaces or add a few drops to a bath to boost the immune system.  
Ingredients: 100% pure therapeutic essential oils of clove (Syzygium aromaticum), organic lemon (Citrus limonum), cinnamon bark (Cinnamomun zeylanicum), organic rosemary (Rosmarinus officinalis), eucalyptus (Eucalyptus Globulus), niaouli (Melaleuca viridiflora) and vetivert (Vetiveria zizanoides).  
Please note: this is an essential oil blend made WITHOUT a carrier oil...it is NOT intended to be put directly on the skin and should be added to water, oil, butter or some other type of carrier.
Free from synthetic ingredients, chemical fillers, binders and stabilizers. Intentionally sized to be used in an expected time of 2-12 months. The recommended shelf life of our Thieves Oil is 12 months.